Many New Yorkers view summer as a time for vacations, camp and lazy days at the beach. But the Franciscan Friars are preparing for quite a different summer ritual: the swelling of the population of homeless families. According to The New York Times, these families are a part of the "Summer Surge in Homeless Families" that occurs every summer, but this year, their numbers are on the increase by about 20%. The reasons for the Summer Surge are multiple. For some, the family can hold off the landlord during the winter months, but when summer comes, many landlords feel less sympathetic to the family. When schools close, so does free "childcare" for young children and school meals. Utility bills spike and hotels, the last resort for homeless families, are at peak rates. Hundreds of families will slip into homelessness. Please, help us, the Franciscan Friars, care for those who experience a different kind of summer, one where the only break from a daily routine is not a getaway vacation, but an eviction notice that doesn't bring them to a glamorous hotel, but rather a city homeless shelter for families. One morning meal can help change the lives of these families!

MEET SAMMY AND HIS FAMILY
This past week, a young 8th grader proudly marched up to the stage to receive his diploma as his Mom, Dad and younger sister sat in the audience watching with great pride! We'll call him Sammy to protect his innocence. In just a few months he will be starting High School. In just a few hours his Mom and Dad and his little sister will be going to McDonalds to celebrate his big day. A few hours after that celebration, Sammy and his family will be homeless. The young graduate, and his kindergarten-aged sister, had already packed all of their belongings and were ready to go to the intake center for homeless families. Their parents had been disputing with their landlord for three months, and even after their electricity had been shut off, the parents refused to leave until after his graduation. His mother said, "We couldn't do that to him, not before he graduated." According to The New York Times, Sammy and his family are a part of the "Summer Surge in Homeless Families" that occurs every summer, but this year, their numbers are on the increase by about 20%. Every city is seeing this horrible rise in homeless families that need food, shelter and help for their children. READ MORE...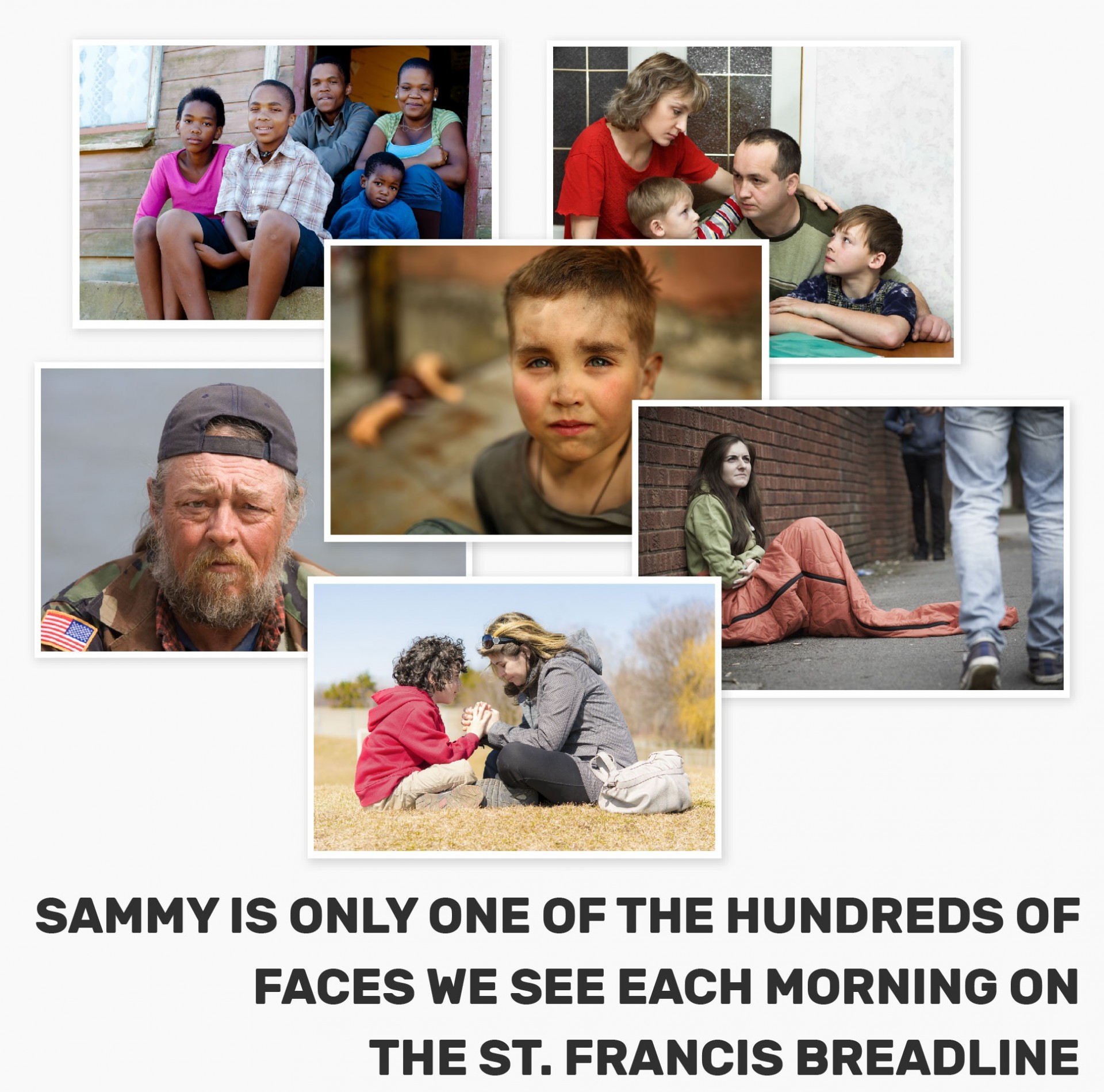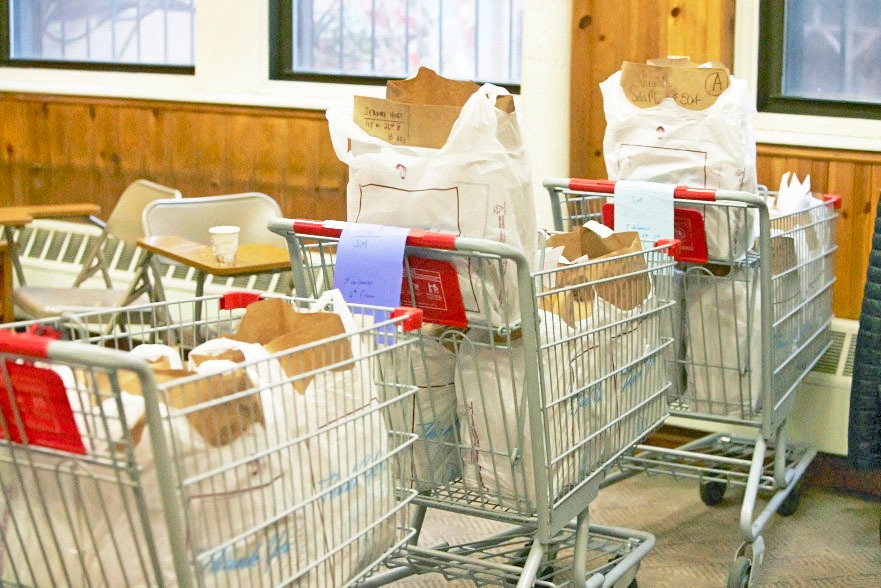 FRANCISCANS DELIVER
Franciscans Deliver is a ministry of service to the poor, elderly, shut-ins, and anyone who has difficulty accessing services in our neighborhood. Every week our members choose which grocery items they want, and then our volunteers pack and deliver their order to their front door. We believe that client choice—members choosing the items they want—enhances a person's dignity while it addresses individual preferences for food. Our food is top-quality and we ensure that our members are offered meats, cereals, fresh produce, eggs, milk, coffee, and dessert every week. But the most important thing this great team of volunteers delivers is the joyful spirit of St. Francis.
A cup of cold water may contain a sea of warm love.
For most of us, a cup of cold water is no big deal. If we're thirsty, we go to the faucet and fill a glass with water. If we want it cold, we get some ice from the freezer. It's not much to most of us. We don't even think about it. It's no big deal. But for many of our homeless children, women and men, a cold glass of water on a blistering hot day is a rare treat.
With your constant generosity and care to St. Francis Breadline, and our homeless, you can help us offer them a cool drink and a sandwich, sometimes their only meal of the day. Please help us to continue bringing some comfort and cool refreshment to those whose home is a hot sidewalk and a hard concrete bed. Your gift can help us make the simplest gesture - a cool drink on a blistering day - seems like the greatest gift anyone can give. Thank you for your summer gift of refreshing generosity and care.
DONATE NOW