Hillsdale Helps India Initiative
CA$105,900
Join Us, Double Your Impact
Impact of Your Giving UNICEF sends over 4,000 Oxygen Concentrators and supports 26 Oxygen Plants in India For more information, please watch the Unicef India Webinar HILLSDALE HELPS INDIA INITIATIVE Dear Friends, As you are aware, a second wave
More...
Join Us, Double Your Impact
Impact of Your Giving
UNICEF sends over 4,000 Oxygen Concentrators and supports 26 Oxygen Plants in India
For more information, please watch the Unicef India Webinar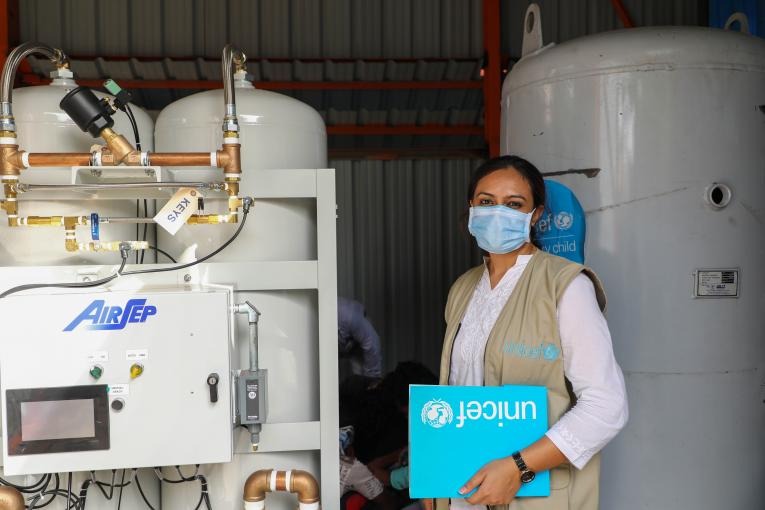 HILLSDALE HELPS INDIA INITIATIVE
Dear Friends,
As you are aware, a second wave of COVID-19 is wreaking havoc throughout India. The loss of life is tragic and catastrophic — with nearly two deaths every minute and four new COVID cases every second.
After detailed research and impact analysis, we are partnering with UNICEF Canada to launch The Hillsdale Helps India Campaign.
Hillsdale has made an initial contribution of $25,000 and will also match its clients' and friends' (that's you!) donations, dollar for dollar, up to an additional $25,000, hoping to raise at least $100,000.
"How often do we get an opportunity to donate to directly save lives?" Chris Guthrie
With 25% daily positive COVID test rate, India is now getting infected 75% faster than the US at its peak. With a population size four times that of the US, the death rate is estimated at more than 20,000* per day.
What Does India Need and Why UNICEF?
The current surge is overwhelming Indian health care infrastructure: patients are not able to access hospital beds and oxygen is in short supply.
UNICEF's Office of Innovation has been focused on Oxygen Therapy as a key component of its effort to save lives of children. As a result, UNICEF has been able to procure 15,000 oxygen concentrators as part of its COVID-19 response, helping more than 90 countries across the world. UNICEF (USA) has already shipped 3,000 oxygen concentrators to India last week.
What is an Oxygen Concentrator?
An Oxygen Concentrator is a portable machine that creates oxygen by removing nitrogen from ambient air. In most cases, these portable devices are the best option for remote and/or low resource areas without oxygen plants or cylinder delivery networks.
Costing approximately C$1,000 each and with minimal operational expenses, an oxygen concentrator has the potential to save many lives, as India strives to flatten the curve over the next few weeks. With a life span of more than five years and 24-hour use, each machine can continue to save many more lives (e.g., pneumonia patients) and create a healthier planet.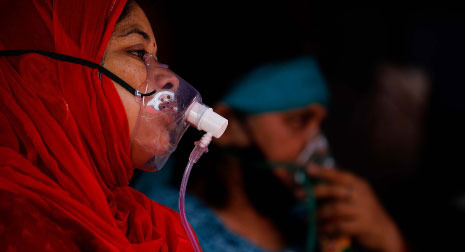 What Will Your Donation Achieve?
The following supplies have been identified as critical by UNICEF:
Oxygen Concentrators: C$100,000 can provide approximately 100 portable machines and can be distributed across many states in India
Oxygen Generation Plant: C$235,000 can provide enough oxygen for a 500-bed hospital for 20 years
RT-PCR Machines: Each costing C$27,000, can speed up identification and treatment of COVID-19 infections. The machines last for 10 years, providing a legacy for testing for other deadly diseases such as TB, HIV, HPV and streptococcus, when COVID-19 declines
All donations will automatically be issued tax receipts through UNICEF Canada (Charitable Registration No. 122680572 RR0001)
Gifting Appreciated Stocks
You may also consider a gift of appreciated stocks, especially in the current positive financial markets environment. For more information, please contact me ([email protected]).
Please do not hesitate to share this message with your friends and community, as we are all in this together.
Thanks for your attention, and looking forward to your support and generosity. Together, we will make a difference!
Amit Goel & Chris Guthrie
Hillsdale Investment Management Inc.
+1-416-913-3944 ([email protected])
https://www.hillsdaleinv.com/clients/individuals-and-families
*: Estimate of 7 times US daily deaths, during the US peak in January 2021
(India has 4 times the population * 1.75 times higher positive COVID Test Rates)

For every child.
UNICEF is a non-profit humanitarian organization focusing on saving children's lives around the globe.
Your donation is processing.
Please wait...